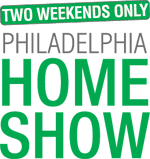 Please stop by and see HomeNet Solutions at the Philadelphia Home Show at the PA Convention Center January 18-20 AND January 24-26. Complimentary tickets will be available at the Exhibitor Registration Desk under the name HomeNet Solutions on a first come/first serve basis. We will be located in booth 240.
Let HomeNet Solutions help you find the right contractor to get your home ready for the winter and spring season or for any home improvement project. The home show is the ideal place to spend an afternoon with the family and see the latest products, services and ideas for adding value and appeal to your home.
RECEIVE A FREE ESTIMATE AND GET A $25 GIFT CARD FROM LOWES OR HOME DEPOT.
HomeNet Solutions is your free, local contractor referral service in Philadelphia and the entire Delaware Valley. Stop by our booth and learn a little more about our home remodeling companies Philadelphia, kitchen remodeling services Philadelphia and basement remodeling contractors Philadelphia as well as all of the contractors in our referral network.  Learn why HomeNet Solutions really is "the better way to find a contractor".
Show Hours:
Saturday, January 18-10am-9pm
Sunday, January 19-10am-6pm
Monday January 20-10am-7pm
AND
Friday, January 24-10am-9pm
Saturday, January 25-10am-9pm
Sunday, January 26-10am-6pm
View our listing on the Philadelphia Home Show website for more information.