What does HomeNet Solutions do for you?
HomeNet Solutions takes the risk out of home improvements. What do we do for you?
Our service is completely FREE.
We help you plan your project.
We match the best contractors with your project.
We work with you to ensure that the chosen contractor completes the job as you require.
We guarantee a pre-qualified contractor.
We give you a $25 Gift Card when you obtain an estimate from our contractors.*
Why HomeNet Solutions?
We recently helped our homeowners complete 50,000 home improvement projects with our free, personalized service. To help celebrate this achievement, we a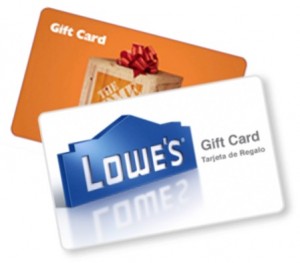 re giving every homeowner who uses our service to obtain an estimate a $25 Lowe's or Home Depot Gift Card.*
Our contractor screening service is very stringent. Not just any contractor can qualify for our network. We monitor EVERY project they complete to ensure they meet our standards of satisfaction. We aren't a "List" site that allows any contractor willing to pay a fee to join.
What do our customers say?
The more I look at our kitchen, the more I see what a super job you did. You are a genius! Don't ever retire. - Jeff and Peggy H. Philadelphia, PA
The HomeNet Solutions contractor that we used was very low key but saved us tons of money. Great, honest HomeNet contractor.  —Sue G. Norristown, PA
"I wish that I would have known of your service years ago, saving me much stress as I am a widow living alone." —Dorothy S. Maple Glen, PA
"I have used your service many times over the years and always call you  first" -Marsha B. Marlton, NJ
"We have had nothing but success with HomeNet and their contractors." - Mark and Elissa S. Blue Bell. PA
See Projects – Click Here
There is no cost or obligation to see how we can help you. Please submit this short form below and we will contact you to review your project needs:
* Free Gift Card subject to the following:
Once you have received your estimate for any new job over $1,000 from the contractors we referred in our HomeNet Solutions network, we will forward your gift card even if you use another contractor or even if you don't complete the project.
If you have already received an estimate from contractors in our network and decide to use them for any job over $1,000, we will forward a $25 Gift Card once your project is complete.
Refer a friend who receives a new HomeNet Solutions' contractor estimate for any job over $1000 and receive a $15 gift card.
I understand and acknowledge that HomeNet Solutions is a referral service and will refer contractors to me. Any arrangements made, or contracts negotiated are between me and the contractor. HomeNet Solutions has not made any warranties, expressed or implied to me and specifically excluded from this job order form are implied warranties of merchantability and that HomeNet Solutions shall not be held liable for any delay or failure of any contractor to render services due to federal, state or municipal action or regulation; fire damage to or destruction in whole or in part of homeowners premises; lack of or inability to obtain raw materials, labor, fuel, or supplies; or any other causes, contingencies or circumstances which prevent or hinder contractor from rendering services or completing its contract with me. I hereby hold HomeNet Solutions harmless from any defect in workmanship, default, damage, injury or expense arising out of the work performed by a contractor referred and hired by me for all jobs.The offer rules and regulations are governed solely by HomeNet Solutions and subject to change and/or termination without notice. Offer only applicable for new jobs and designated homeowners. Only one gift card per household. Like us on Facebook within 30 days of receiving all estimates for gift card distribution. The disbursement of prizes will be dependent upon HomeNet Solutions verification of accordance with offer Rules & Regulations.