Helping Delaware Valley homeowners find the right contractor since 1998, HomeNet Solutions originated as a family run business with the simple goal of assisting frustrated homeowners find pre-qualified, reliable, proven, and insured home improvement professionals. Never straying from this goal,
our contractors have completed over 50,000 remodeling projects for more than 17,000 pleased homeowners
… like you.
With just one call, you receive hand selected, ideal contractor referrals for your project from our network of pre-qualified, proven, and insured home improvement professionals.
Our network includes contractors who can assist you with everything from changing a light bulb to completing a major home addition. Each has passed a rigorous screening process that includes personal interviews and extensive reference verification. Our average contractor has been in the HomeNet network for 8 years, and many have been with us since we started in 1998. Contractors who do not continue to meet our standards are dropped from the network.
Additional facts about our network:
We service the Delaware Valley including: Philadelphia, Montgomery, Bucks, Delaware, and Chester Counties, South Jersey and New Castle County, Delaware.
We screen and continue to screen each contractor through personal interviews and our Customer Satisfaction Survey.
Our network mainly includes family owned and operated companies, each of the highest standard.
We provide our clients with information about every contractor—time in our network, number of completed jobs and client references.
We also provide homeowners with personalized consultation from start to finish.
This is at no charge to the homeowner. The referral  is free—and so is the advice.
HomeNet Solutions … the better way to find a contractor.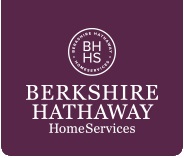 Mention our American Cancer Society partnership, and we will make a donation for each contractor estimate given.
Serving Berkshire Hathaway HomeServices clients since 2000.